From 2005 to 2020, the businesses of the Basque Country have managed to reduce their level of greenhouse gas emissions by almost 50%.
Desde el año 2005 hasta el año 2020, el tejido empresarial de Euskadi ha logrado reducir casi el 50% de sus niveles de emisión de gases de efecto invernadero.
The Basque Industry, one of the four regions invited on Thursday at the COP 26 in Glasgow by the World Economic Forum, has taken an exemplary step and joined the Global Alliance to achieve net zero emissions by 2050.
The Councilor for Economic Development, Sustainability and Environment, Arantxa Tapia, has described the fact that the great economic and social engine that is the Basque industrial fabric is a pioneer in the commitment to the fight against climate change as being "historic."
Euskadi was a pioneer in declaring the Climate Emergency in 2019 and since then its commitment to inclusive and sustainable development has been clear, and it is now internationally recognized to be part of this global industrial movement. This is confirmed by the Climed Group Alliance, which ranks the Basque Country as one of the 18 leading regions in the world in terms of climate ambition. For Tapia, "Basque industry is very aware that its production systems must improve and be redirected. A commitment that they are already fulfilling, because from 2005 to 2020 the business fabric of the Basque Country has managed to reduce its greenhouse gas emission levels by almost 50%".
The Basque Government is aware of the work that lies ahead so that the industrial muscle can contribute more to the achievement of the major climate objectives. That is why, today, at the COP26 in Glasgow, it has ratified its commitment to achieve net zero emissions by 2050. Tapia concluded her speech by stressing that "we cannot allow industry to be seen as a threat, but as our main ally. The only way to achieve these objectives for the country will be to do it hand in hand with the industry."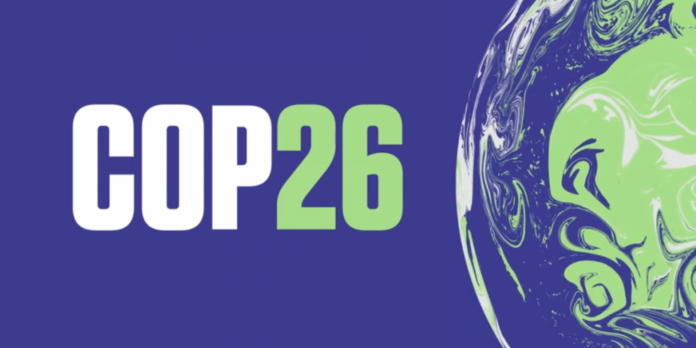 La Industria de Euskadi, una de las cuatro regiones invitadas el jueves en la COP 26 de Glasgow por el World Economic Forum, ha dado un paso ejemplar y se ha sumado a la Alianza Mundial para alcanzar las emisiones netas 0 en el año 2050

La consejera de Desarrollo Económico, Sostenibilidad y Medio Ambiente, Arantxa Tapia, ha calificado de "histórico" el hecho de que el gran motor económico y social que es el tejido industrial vasco sea pionero en el compromiso de la lucha contra el cambio climático

El "Basque Net Zero Industrial Super Cluster" que se creó en Euskadi por el convencimiento de que la industria debe generar valor económico, social y medioambiental, se ha sumado hoy, en la COP26 en Glasgow, a la Alianza Industrial Mundial para alcanzar emisiones netas 0 en 2050.

El World Economic Forum, WEF, es una organización internacional independiente que desde 1971 identifica problemas, diseña soluciones y actúa en favor del clima. WEF ha elegido a Euskadi como una de las cuatro regiones invitadas hoy al foro Accelerating the journey toward Net Zero Industrial Clusters, donde se ha firmado la alianza que la consejera Tapia ha calificado de "histórica".

Euskadi fue pionera en declarar la Emergéncia Climátca en 2019 y desde entonces su apuesta por un desarrollo inclusivo y sostenible ha sido clara, y ahora es reconocida internacionalmente para formar parte de este movimiento industrial global.

Arantxa Tapia ha destacado la ejemplaridad del paso dado hoy por la industria vasca, y durante su intervención en este foro de la COP 26 ha dicho "en nombre de un pequeño País, Euskadi, eminentemente industrial, que ha llegado a sentirse incomprendido por su apuesta por la industria, que el tiempo nos ha dado la razón. La industria ha sido y es el gran motor de nuestra economía, el 24,3% del PIB, que nos permite contar con una economía y una sociedad prósperas".La consejera ha expresado su orgullo "al poder posicionarnos hoy como una región reconocida por nuestra ambición ante la acción climática".

Así lo constata la Alianza Climed Group que sitúa a Euskadi como una de las 18 regiones del mundo líderes en ambición climática. Para Tapia "la industria vasca es muy consciente de que sus sistemas de producción deben mejorar y reconducirse. Un compromiso que ya vienen cumpliendo, porque desde el año 2005 hasta el año 2020 el tejido empresarial de Euskadi ha logrado reducir casi el 50% de sus niveles de emisión de gases de efecto invernadero".

El Gobierno Vasco conoce el trabajo que queda por delante para que desde el músculo industrial se pueda aportar más a la consecución de los grandes objetivos climáticos. Por eso, hoy, en la COP26 de Glasgow ha ratificado su compromiso de País con las emisiones netas cero para 2050.

Tapia ha concluido su intervención destacando que "no podemos permitir que se señale a la industria como una amenaza, sino como nuestra principal aliada. La única manera de poder alcanzar estos objetivos de País, será hacerlo de la mano de la industria".